The heart of your operation.

For over 45 years, Buildings Inc. has been the go-to builder for farmers. We've built the structures that become the very heart of agricultural operations:  barns, storage buildings, general farm and maintenance shops, insulated shops, spacious machine and equipment storage, grain/commodity storage – or whatever your operation needs. 


Every aspect of our buildings addresses the unique needs of today's producers:
 Work Flow: meticulous, custom design design for maximum efficiency

 Strength: tested materials and top-notch construction

 Weather Loads: precise engineering for snow and wind loads

 Clearance: our Power Pivot™ Hydraulic Door accommodates the biggest machinery
Get started by talking to us about creating your own barn plan. Our interactive floor planner will allow you to put pickup trucks and tractors inside the building to give you an idea of the size of building you'll need. Keep in mind what you'll be using the building for in the future. We often hear, "I didn't build it big enough".
 Livestock Buildings      

Meeting unique challenges.

We know modern livestock buildings. We understand the unique challenges you face. Foremost, is balancing the multiple demands of animal health and productivity, equipment, waste management and future expansion.
Dairy Barns
Dairy barns have been a specialty for many years, not just a sideline. In fact, we've built dairy barns, from small, single building expansions to large barns. We can even build large multi-site commercial-style operations for the largest dairy producers.
 Hallmark Engineering: right-the- first-time engineering expertise

 Structural Integrity: high-quality, rugged materials for 24-7 freestall facilities

 Long-Term Value: excellent return on investment compared to other options

 Large Herds: we offer experience with large, complex, multi-building operations

 Ventilation: abundant air flow for herd and worker health
Beef Barns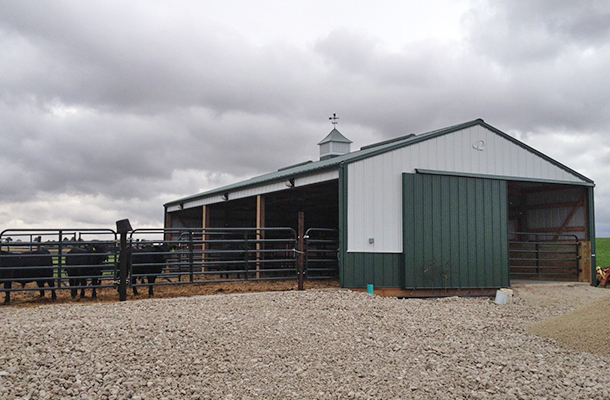 Our popular monoslope beef barns offer the perfect combination of structural integrity, shelter, ventilation and waste conversion.
 Flexible: custom design can accommodate pens, gates, expansions

 Cross Ventilation: open sides can allow excellent air flow

 Roomy: long span central header minimizes interior columns
Hog Barns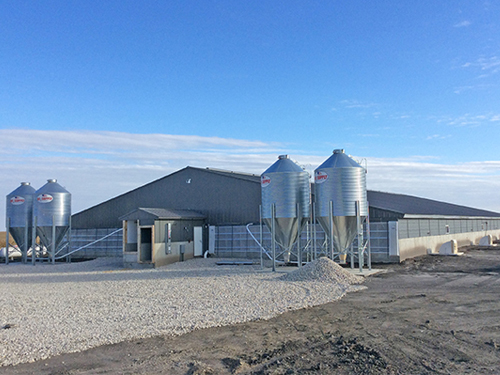 We offer many options to ensure the safety, health and productivity of your hog operation. We can build facilities for breeding/gestation, farrowing, nurseries, and finishing.
 Customized: design flexibility lets you decide on ideal layout and materials

 Ventilation: we can work with any ventilation system you choose

 Specialty materials: insulation design endures high moisture-high humidity environments
HORSE BARNS & STABLES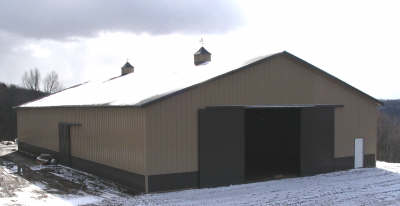 Whether your horses are for hobby or business, we can build a building that will exceed your personal vision and be a dream come true. We go way beyond just erecting a horse barn or stable. We build to the practical, aesthetical and emotional nuances that equestrians want. 


We build to your passion. Above all, we strive to provide the safest environment possible for  your family (two-legged and four-legged! Count on us for any customized combination of horse barns, stables, stalls, shelters, riding arenas, viewing rooms, and adjacent living quarters.  We can provide design plans and build your equestrian building according to your unique needs and desires.
| | | |
| --- | --- | --- |
| | | |
| 10 x 20 run in with tack room   | Indoor arena | 24' x 40' x 8' Horse Barn w/ Stalls. Board and Batten Siding Metal Roof |
Pole Barns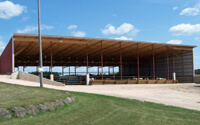 Buildings Inc. is a leading pole barn builder in the North East. Our barns have dotted the landscape of rural PA and NY for a very long time.
Today, our customers associate Buildings Inc. with top quality and functionality - all at an affordable price. We provide the most value for your investment, because we understand that building a pole barn is a significant investment.
Our pole barns are engineered for a lifetime, which means with Buildings Inc., you can't go wrong.  If you're looking for a pole barn plan or design, and complete pole barn construction,  we are here to help.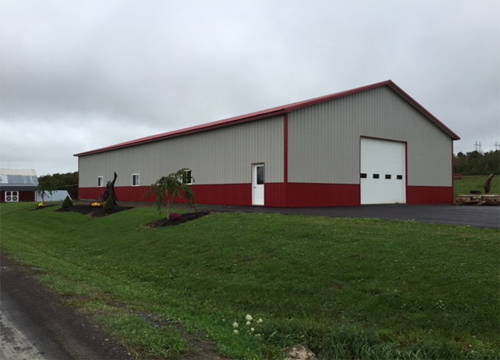 High Quality Pole Buildings

We design and build pole barns and metal/steel buildings for a variety of industries and applications.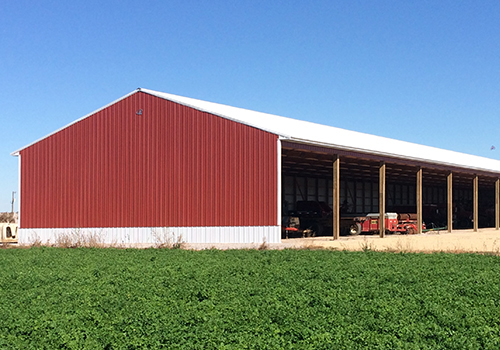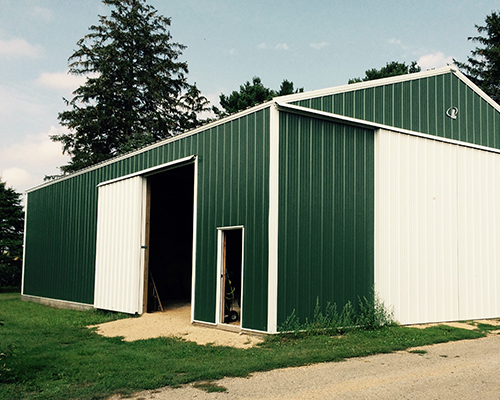 Call us today for more information on how we can create a great building for your farm! (570)659-5103.

Go to Top                                                    HOME