Commercial Buildings

Putting you in business.

We not only offer pre-engineered steel buildings, we offer pre-engineered wood-frame buildings.
Pre-engineered wood-frame systems are one of the fastest growing construction methods for low-rise commercial buildings. Why? They go up faster and are less expensive, so owners can turn a quicker return on investment. Count on us to help you achieve a building that is: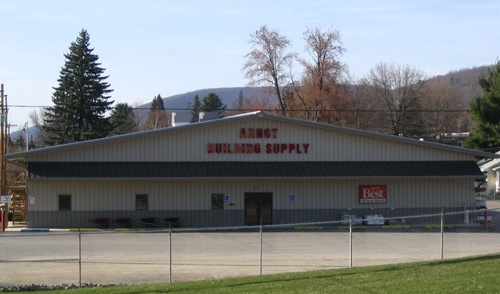 Affordable: less expensive than stud frame, steel or masonry


Quick-Up: 30 percent faster than other construction methods


Turnkey: we can oversee planning, design, build and/or expansion through completion


Interior and Exterior Options: choose literally any shape, style and finish desired


Energy Efficient: many features increase energy efficiency and decrease overhead                                                                                             

| | | |
| --- | --- | --- |
| | | |
| Blossburg Fire Hall 60' x 125' with Metal Roof and Metal Siding | Cole & Burd Subaru Subaru dealership showroom on route 15 south in Mansfield, PA.  Structural steel for this project was engineered by American Buildings. | Blossburg Dollar General 30' x 100' Retail Store. Metal Roof, Metal w/ Brick Front |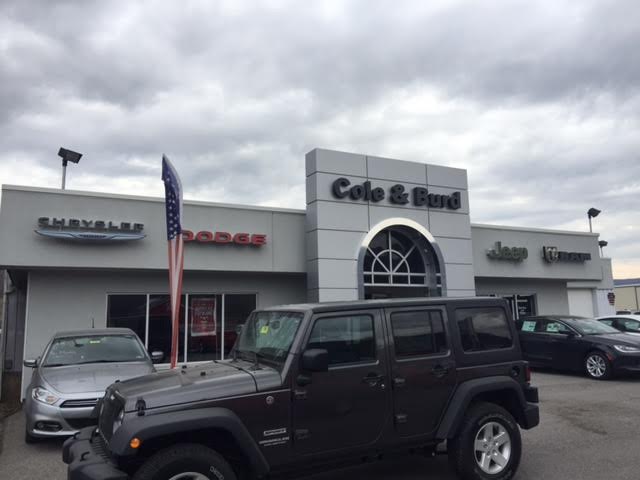 Cole and Burd Dealership in Mansfield, PA                                                                                                                          
                                                                                           
Our many years of experience enable us to assist with building design. We also provide assistance in obtaining occupancy permits from PA Department of Labor & Industry. We have all the equipment necessary for on site construction including man lift, four wheel drive forklifts, crane and equipment transporters.


Major projects include:
AJ Outdoor Equipment, Mansfield, PA

Dollar General, Main Street, Blossburg, PA

2 Coudersport Dollar General Stores

Dollar General in Shefield, PA

TETRA Technologies Inc

Sweden Valley Mini Storage

East Lake Development Storage Facilities

Barefoot Pellet Company in Troy, PA

Blossburg Fire Hall, Main Street, Blossburg, PA

Cole & Burd Suburu Dealership Auto Showroom, 2558 S. Main, Mansfield, PA

Cole and Burd Chrysler, Dodge, Jeep Showroom

Cole and Burd Ford Paint Shop 

Oak Hill Veneer Manufacturing Facility, Route 14, Troy, PA

Lee Cummings in Troy, PA

R&T Mechanical Manufacturing Facility and Office, Route 15, Lawrenceville, PA

Ward Manufacturing

Northern Tier Storage

Fastenal in Mansfield, PA

NAPA Auto Parts Retail Store, S. Main Street, Mansfield, PA
| | |
| --- | --- |
| RT Mechanical, Lawrenceville, PA     | Butter's Mini Storage Building---Route 6 between Wellsboro and Mansfield |
| NAPA Auto Parts   Main Street, Mansifeld, PA | Northern Tier Storage |
| TETRA Technologies | Dollar General Stores in Coudersport, PA |
| | |
Call us today for more information on how we can create a great commercial building for your business! (570)659-5103.

Go To Top                                 HOME